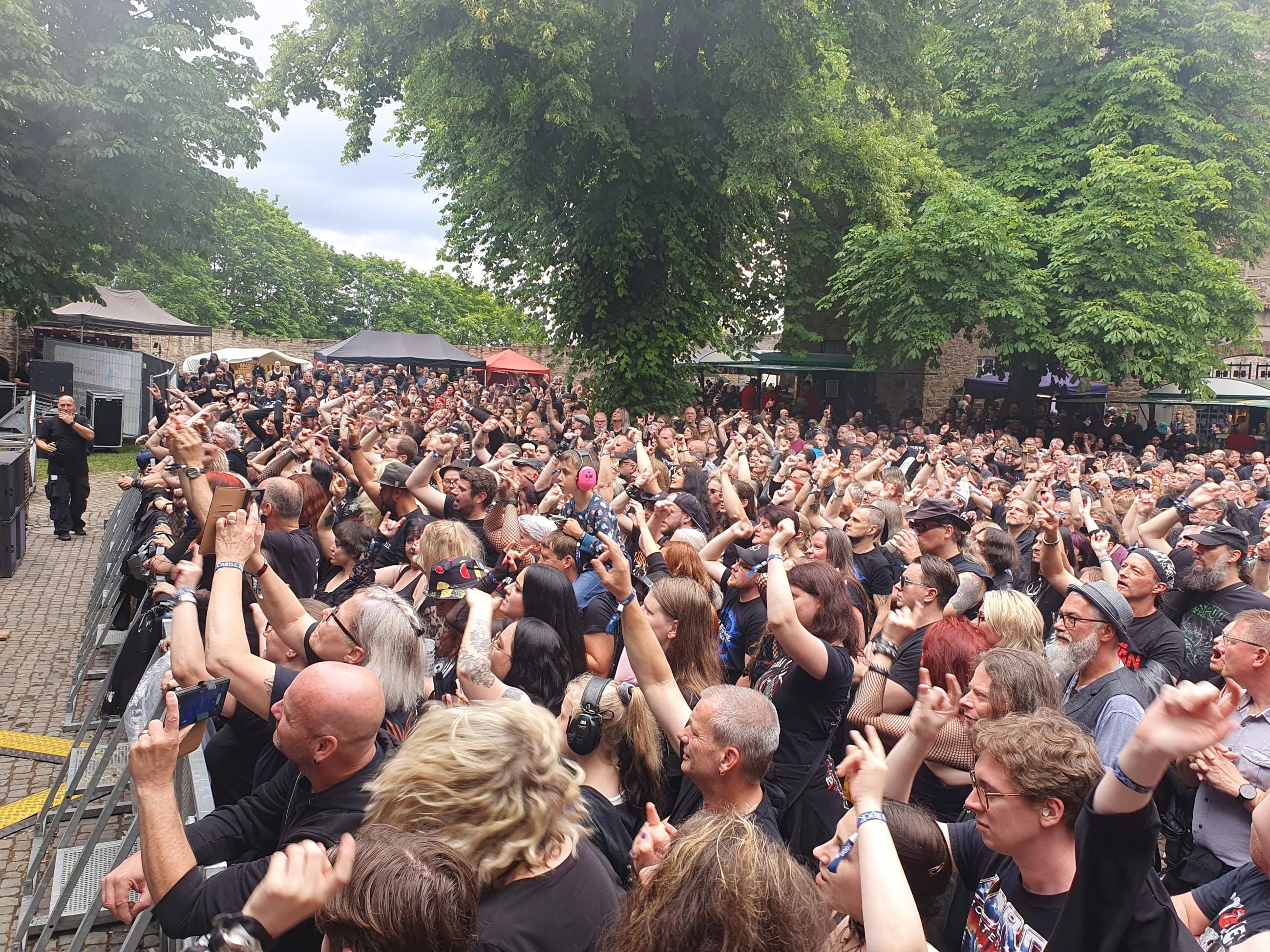 After Castle Rock is before Castle Rock!
A fantastic festival weekend lies behind us and we can already give you six good reasons to visit our festival next year.
Castle Rock 2024 will take place on 5 and 6 July 2024.
So far the following bands are confirmed:
Order Ogan
Gothminister
Unzucht
Visions Of Atlantis
A Life Divided
Böse Fuchs & Sly
More bands are in preparation.
The pre-sale will start on 31 August 2023.
We are confident that we will be able to name the complete line-up by the time pre-sales start.
More info at: https://www.facebook.com/CastleRockOpenAir

Contact
Michael Bohnes | phone 0208 - 455 4102 | E-Mail Michael.Bohnes@muelheim-ruhr.de