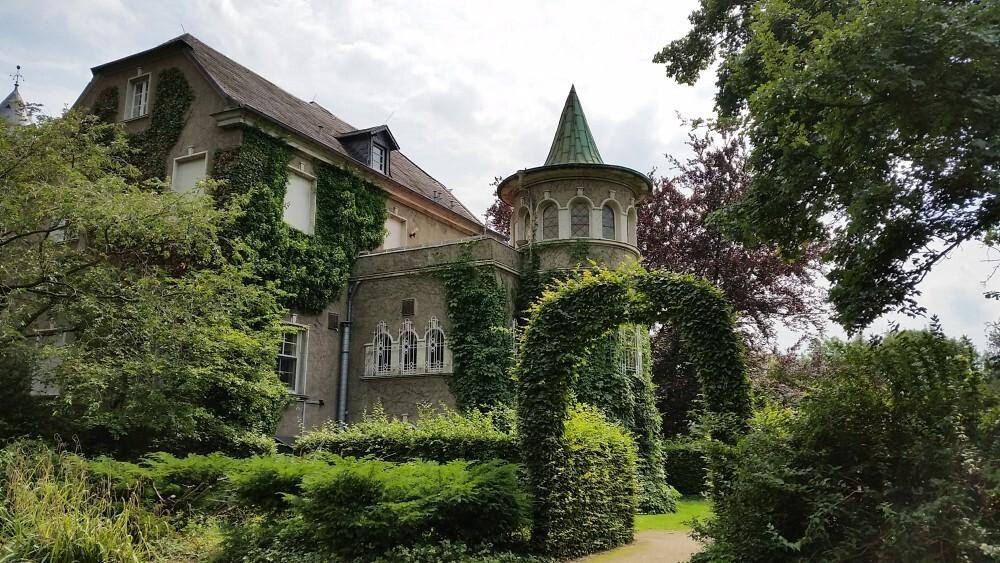 The Young Art Fellowship supports art students and graduates of the art academies in Düsseldorf, Essen and Münster in their transition from studies to professionalism. It offers budding artists the opportunity to network in the cultural scene of the city and the Ruhr region.
The Kulturbetrieb of the city of Mülheim an der Ruhr has six studios in the historic Schloss Styrum, which is close to the Ruhr and yet conveniently located for the A 40 and S-Bahn (suburban train) on the border to Oberhausen. One of the studios will be given to a fellowship holder free of charge for a limited period of two years. Other artists work in the castle with its adjacent small park.
A visiting art student or art school graduate is given the opportunity to concentrate entirely on artistic production and the development of possible future prospects in his or her own studio at the Ruhr. Furthermore, there is the opportunity to exchange ideas with art and culture professionals in the immediate environment and to get to know the local art scene. At the end of the working stay, the fellowship holder will have the opportunity to present the works created in Mülheim at the Kunstmuseum Mülheim an der Ruhr.
 
Current fellowship holder 2022-2024: Lara Kaiser
In April 2022, Lara Kaiser moved into her studio space at Schloss Styrum as a "Young Art" fellow. In 2014, the artist, who was born in Witten, began studying free art at the Münster Art Academy. During 2022, she will earn her academy degree in the class of Prof. Cornelius Völker.
With her small-format interior depictions, which draw the eye to often overlooked nooks and crannies in our everyday surroundings through the unusually chosen image details, Lara Kaiser was able to convince the five-member jury, consisting of Dr. Daniela Grobe, Head of the Department of Culture of the City of Mülheim an der Ruhr; Dr. Beate Reese, Director of the Kunstmuseum Mülheim an der Ruhr; Christoph Kohl, Märkisches Museum Witten; Simone Scholten, Curator at the Kunstmuseum Mülheim an der Ruhr and Alexander Voß, Chairman of the Board of Kunsthaus e. V., were convincing. Lara Kaiser's works have been shown in numerous group exhibitions in recent years. Most recently, she showed her paintings under the title "The place - The darkest place is under the lamp" at the Carlernst-Kürten Foundation in Unna.
"A blank wall. The edges of shadows gather below the ceiling light, on the running boundaries between light and its absence; vibrates a murky fog of the intermediate tones of non-grey-white surfaces. Thoughts about the view in sequence and simultaneity. Standing at the bumps, joints and cracks left by time. Duration devours the materiality of surfaces between the illusions of depth and plane. How much does light weigh? What time is fixed in the contemplation of objects? How much recognizability remains in a mind game of abstraction and objects? In the interaction between the world and seeing, a stream of images of understanding, appropriation, and reordering emerges, primarily interrogating the elements of painting." Lara Kaiser