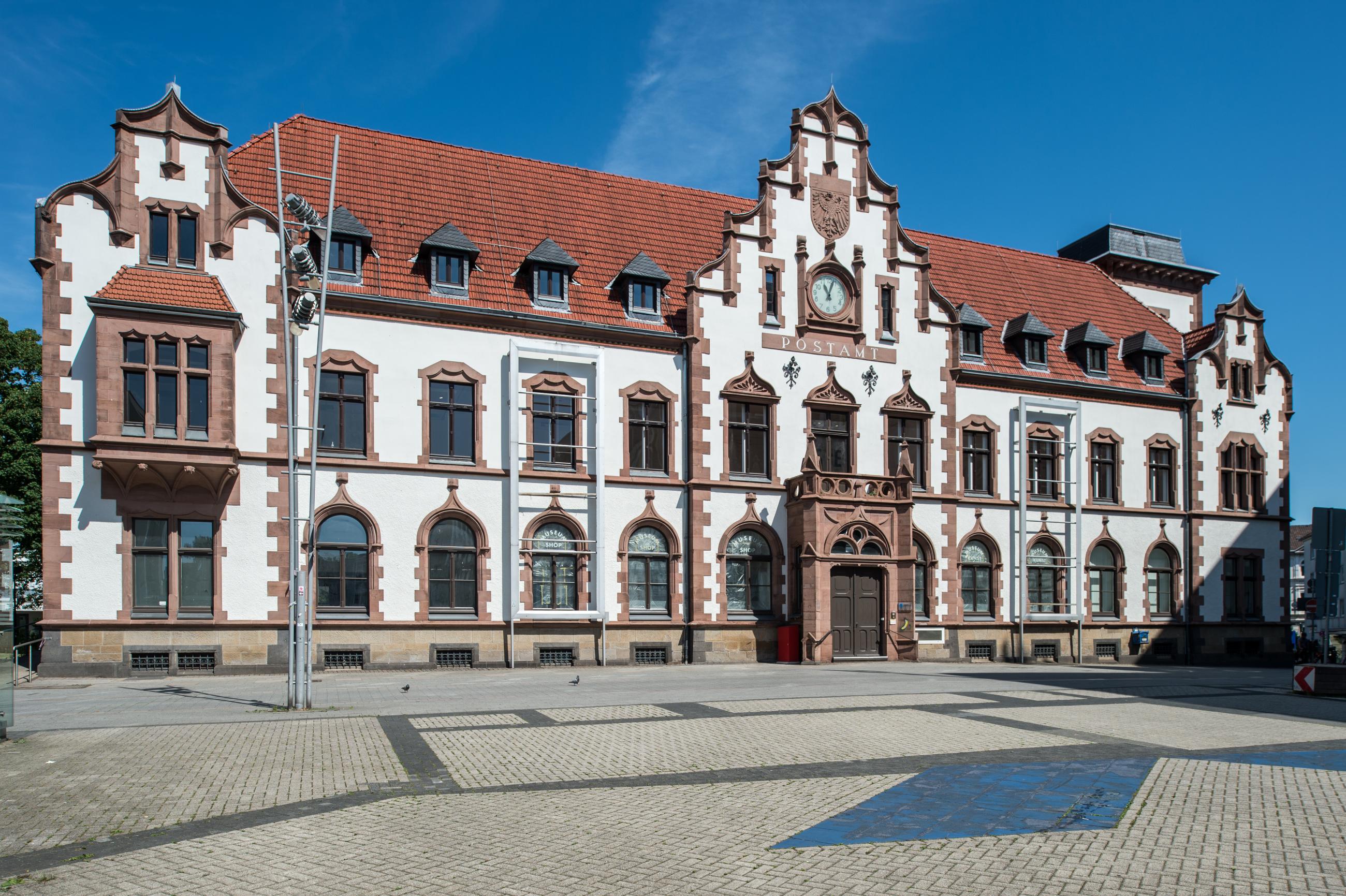 BACK - from spring 2024!
After extensive renovations, the premises of the Kunstmuseum Mülheim an der Ruhr behind the historicist facade of the old post office on Synagogenplatz are expected to open again in spring 2024!
Join us in looking forward to the return of the colorful masterpieces of Classic Modernism, the undoubted stars of the diverse collections of the Kunstmuseum Mülheim an der Ruhr. Prints from Pablo Picasso to Andy Warhol, works by artists from the region such as Arthur Kaufmann, Otto Pankok and Dorothee Golz round off the collection profile.
On three floors with a total of 1,200 m² of exhibition space, the Kunstmuseum Mülheim an der Ruhr offers visitors spatial units with different temperaments. In changing exhibitions, the museum presents artists and themes from the collection, from the city and the region, as well as from classical modernism and contemporary art.
Here you will find numerous insights into the renovation of the Alte Post building.
ONE BUILDING - THREE COLLECTIONS
Together with expressionist paintings from the city collection, the collection of Karl Ziegler, winner of the Nobel Prize for Chemistry, and his wife Maria in particular forms a cheerful riot of color. Franz Marc's abstracted animal portraits, Emil Nolde's bold floral motifs, and August Macke's landscape watercolors are particularly pleasing to the eye. An open-hearted portrait of an infant by Otto Dix and a simple composition with sailboats by Lyonel Feininger are expressions of an undisguised joy in beauty, which formed the Ziegler couple's intuitive motive for collecting instead of art historical considerations. Thanks to the commitment of the Mülheim collector Dr. Karl G. Themel, the museum houses one of the most extensive collections of the socially critical Berlin artist Heinrich Zille.
Guided tours, workshops, school cooperations - education and mediation for diverse target groups are important tasks of the art museum. In addition to regular public tours, differentiated mediation formats such as dialogical tours, workshops or playful holistic concepts offer insights into the collection areas and temporary exhibitions. Children and young people in particular can learn artistic and creative techniques in regular courses at the painting school.
Over two hundred sculptures, reliefs and wall designs extend the art collection into urban, public space. These works can also be explored on routes on various themes, the StadtKunstTouren.